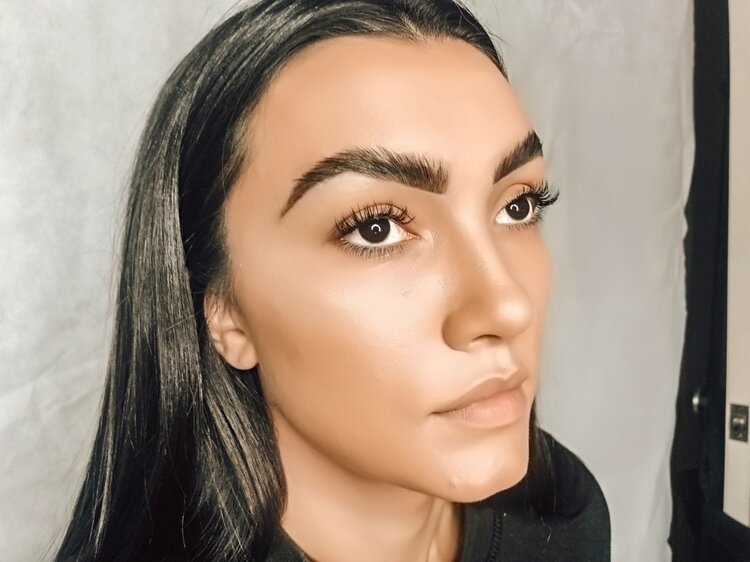 WOW BROWS COURSE WAS RELEASED LATE 2019 BECOMING ONE OF THE MOST POPULAR BEAUTY TREATMENTS IN 2020. BYWHO'S WOW BROW COURSE IS DESIGNED FOR THOSE WHO ARE PASSIONATE ABOUT BROWS, WETHER IT BE A NEW SERVICE YOU ARE LOOKING AT ADDING TO YOUR CURRENT TREATMENT LIST OR STARTING YOUR OWN BROW BUSINESS THE WOW BROW COURSE IS FOR YOU.
UNLIKE OTHER BROW LAMINATION COURSES OUR CLASS IS NOT ONLINE INSTEAD THEY ARE ONE ON ONE OR SMALL GROUP TRAININGS. OUR SIZES ARE KEPT SMALL SO ATTENTION TO DETAIL CAN BE ACHIEVED. WE ALSO OFFER ONGOING SUPPORT SO AS YOU DEVELOP YOUR CONFIDENCE YOU CAN ASK QUESTIONS AND BE SUPPORTED. FOR THE FIRST 2 HOURS OF WOW BROW COURSE WE WILL COVER THEORY; AN IN-DEPTH TRAINING MANUAL IS APART OF THE WOW BROW COURSE SO OUR STUDENTS HAVE THE ADEQUATE TRAINING INFORMATION TO RE READ IF NECESSARY. THE SECOND HALF OF THE DAY (2 HOURS) WILL BE PRACTICAL WHERE WE WILL PERFORM BROW LAMINATION ON A MODEL DOING ONE EYEBROW EACH WITH YOUR TRAINER TO GUIDE YOU THROUGH EACH STEP. DESIGNED TO HAVE GIVE YOU THE KNOWLEDGE AND SKILLS TO BE A BROW BOSS DURING OUR 1 DAY WOW BROW COURSE YOU WILL MASTER THE ART OF:
BROW LAMINATION
STYLING/ SHAPES
BROW KERATIN
HOW TO MARKET & PROMOTE
SALON SET UP & PROCEDURES
PHOTOGRAPHY & EDITING
LIVE MODEL APPLICATION
WOW BROW KIT
IN ALL OF OUR COURSES A NATIONALLY RECOGNISED CERTIFICATE IS PROVIDED UPON ADEQUATE COMPLETION.
NIBBLES WILL BE PROVIDED DURING YOUR TRAINING.
YOUR KIT WILL GENERATE AN ESTIMATE OF $1000+ REVENUE.
$350 WITH AFTERPAY AVAILABLE.
($100 NON REFUNDABLE DEPOSIT REQUIRED)
LEARN NOW, PAY LATER WITH AFTER PAY